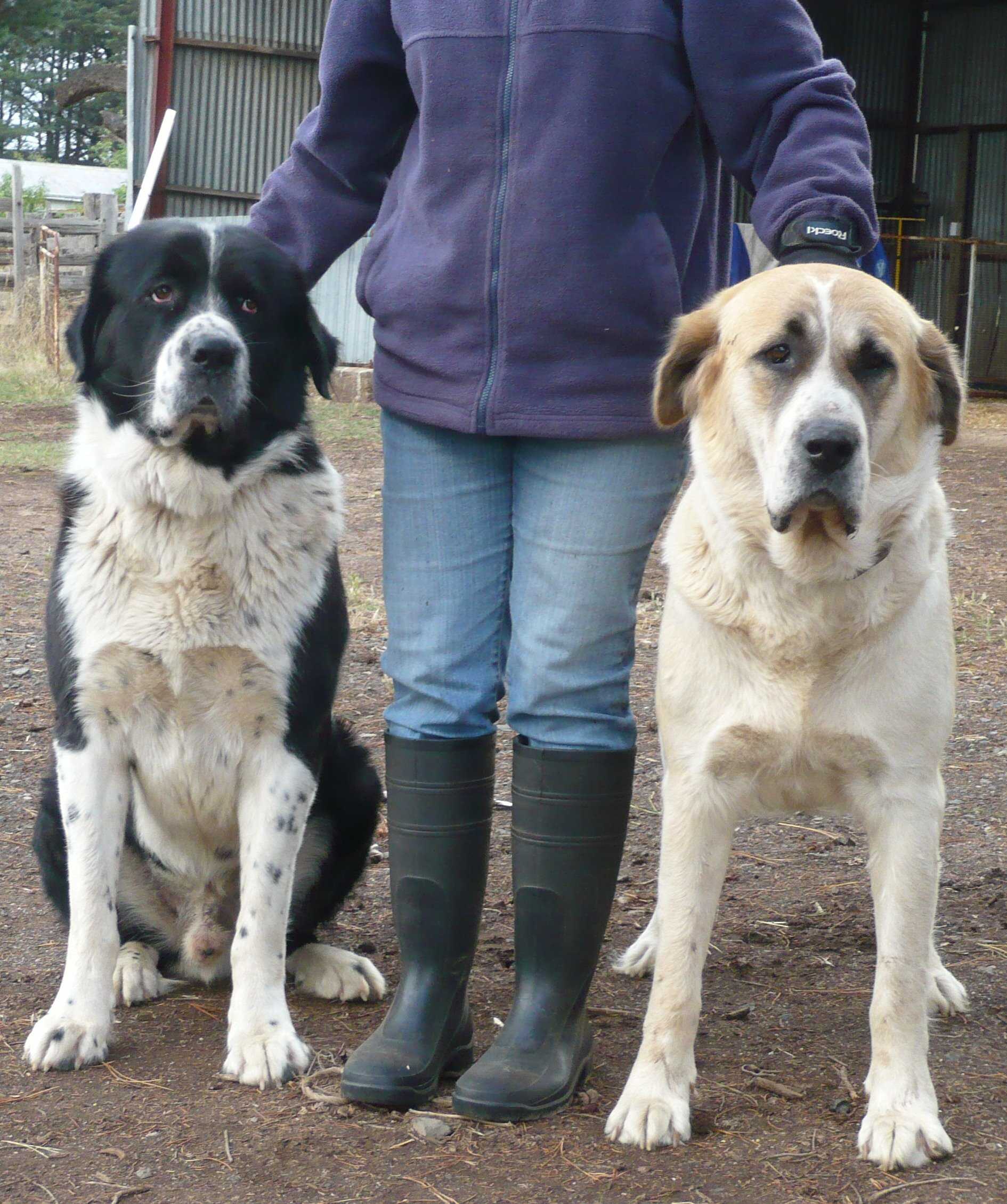 Tikhon and Belochka


The Central Asian Ovcharka is very rare in Australia and is relatively unknown outside dog circles. How ever, it's virtue as a stock guardian and family guardian has engendered significant interest. The Central Asian Ovcharka's "CAO" are also known as Central Asian Shepherd Dog.

Our breed prefix is "Acsamalat" which is Talamasca spelt in reverse.

Tikhon (Tee-Sha) is a black & white male.
Belochka (Bell-Ka) is tan and white bitch whose sire "Gess" came from Russia, and dam "Boo" came from Kazakstan.

Belochka had a litter of 8 pups on March 10th, there are 3 dogs and 5 bitches, all are black & white.

We chose to breed Tikhon once we found we could lease Belochka, whose calm but stoic temperament matched that of Tikhon. They are good with stock but visitors know they are being watched closely up to the point of leaving the property and then some.

This was Belochka's last litter, due to complications after the litter was born, we have decided not to breed her again.



In 2011 we are expecting litters from 2 other breeders
, both have excellent bloodlines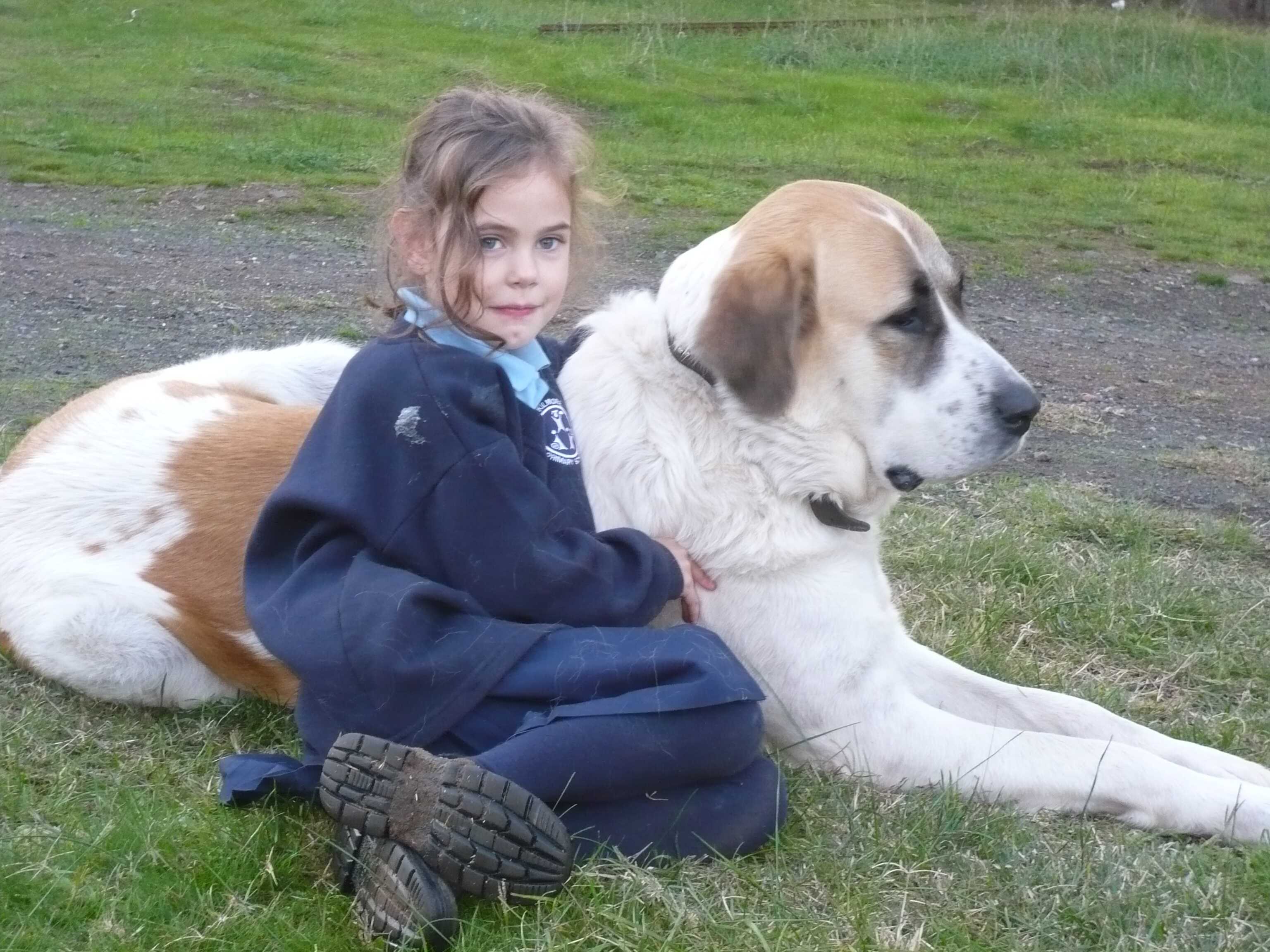 All our pups were well socialised, in this instance we borrowed the neighbours children to interact with the pups and parents, a great time was had by all.